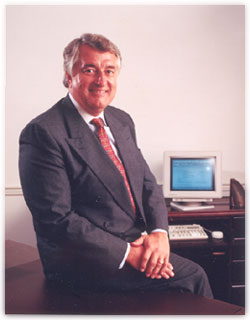 Dr. Laurence G. Poli is a co-founder of the Center for Performance Excellence; an organization focused on the strategic marketing education and development in the pharmaceutical industry.

Prior to establishing the Center, Dr. Poli was the Director of the Pharmaceutical Marketing MBA Program at Saint Joseph's University in Philadelphia, PA. In this capacity, he developed and implemented a flexible curriculum for this unique pharmaceutical industry focused graduate program.

Since 1991, Dr. Poli has developed marketing strategies with marketing managers in major pharmaceutical corporations including AstraZeneca, Glaxo SmithKline, Merck, Wyeth-Ayerst, and Johnson and Johnson. In addition to being a professor of strategic marketing and Pharmacoeconomics, he has been called upon to lecture on issues of the future of pharmaceutical marketing in the U.S. health care system.

Dr. Poli graduated from Saint Joseph's University with a Bachelor's Degree in Biology and earned an MBA degree in Economics and Finance from the Wharton School of the University of Pennsylvania. His doctoral research was conducted at the University of the Sciences in Philadelphia (Philadelphia College of Pharmacy). He is a founder of the International Society for Pharmacoeconomics and Outcomes Research (ISPOR).

His academic academic affiliations include the Philadelphia College of Pharmacy, University of Sciences in Philadelphia.